Research the market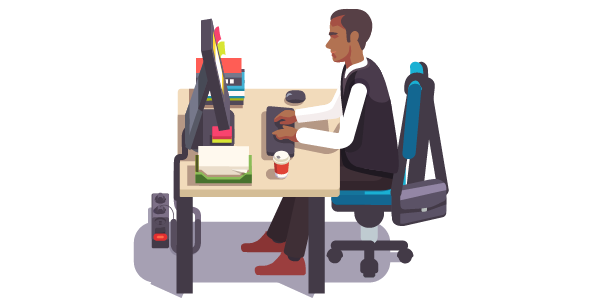 It is easy to assume that the Christmas gift hamper business is very common and needs no knowledge. However, a thorough research of the gift market will help you understand your competition and your prospective customers. 
In your research, you want to know the common practices and what you can improve. For instance, using a more attractive wrap and basket will attract customers because it's not what they are used to. Research will open you up to more possibilities.
The beauty of a hamper often draws buyers/users of gift hampers before going further to check the content. So learning how you can be artful with your package comes handy.
Some factors to consider in your research are pricing, packaging, client base, business location, hamper content, etc.
Design a business plan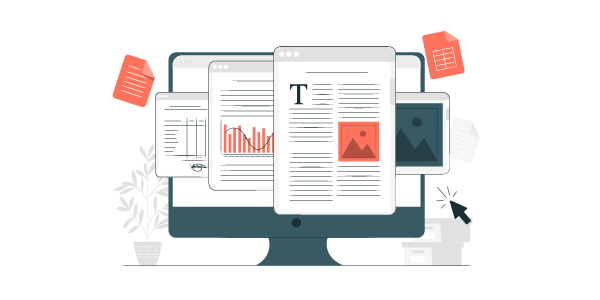 Christmas gift hamper market in Nigeria is porous, so you need a solid plan that will set your business apart from others. This will provide you with strategies to penetrate the market and win customers over.
A Nigeria-focused business plan will also help you carve a niche for your Christmas hamper business. For example, you could decide to sell to businesses (B2B) or individuals (B2C). You could also choose to have an online-only, onsite-only Christmas hamper store or both.
You will also decide what kind of structure you want your Christmas gift hamper business to take with a business plan. Read our article on how to structure your business in Nigeria to learn more.
A good business plan for a Christmas gift hamper business contains
Executive summary/Description of your business
Market analysis
Management of your Christmas gift hamper business
Service and Product line 
Marketing and sales
Funding
Financial projections
We have seasoned experts that are ready to help you design your business plan. Book a session on Counseal to discuss your business plan with one of them.
Raise your capital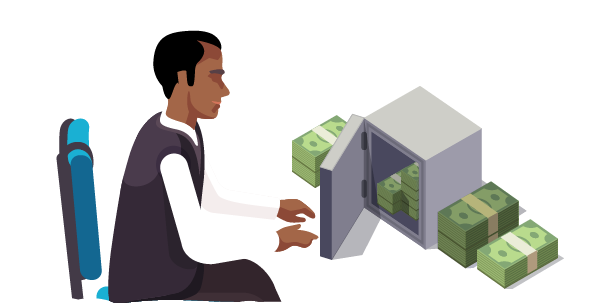 A medium scale Christmas gift hampers business with 2-3 workers requires between N400,000 and N1,000,000.  A larger scale one requires N 1,000,000 and above. Hence, having a sure source of funds is crucial.
There are a few ways to raise money for this business. 
Possessing some cash of your own put away for the business is a good way to start. It gives you full ownership of your returns. This also fosters quick execution on decisions. But, if you don't, getting funds is still possible…
You could take a loan from the bank or seek funding from investors with your designed business plan.  Now, taking a loan will attract some interest in paying back while funds from investors will only give you partial ownership of the business. Either way, you get to start your business.
There is also friends and family investment. Your business plan will also be needed here. It will help them see the potential of your business and invest with their own savings.
Have your business plan in both hard and soft copy; you never know who would ask you to send your business plan on the spot.
That's another reason you need a convincing business plan. Don't forget to book a session with our experts.
Create a Unique Brand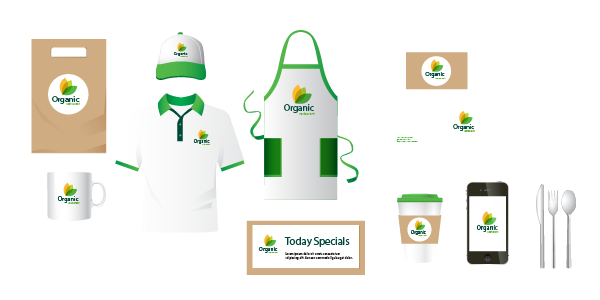 The gift hamper business in Nigeria is large, but yours could stand out with unique branding. You shouldn't make the mistake of going with the flow. From choosing your business name down to your logo, colour and graphics, your Christmas gift hamper business should be attractively different from others.
Think about what you want your customers to feel when they hear your business name, see your logo, or see your brand colour. Let these three words guide you: attractive, distinct, enduring. For instance, you could choose to use customized baskets and wrappers for your gift hampers. Give your customers an experience that can only be found with you.
Your customer relationship also creates an intangible image of your brand. According to the Corporate eye, customer service and brand image change in direct proportion to one another. That is, if your customers feel good, your brand image is good and vice versa. For instance, timely delivery of gift hampers  will make your customers feel valued. A Forrester research found that 71% of customers say that valuing their time is the most important thing a brand can do to provide good customer service. 
Advertise and sell your hampers
Both onsite and online gift hamper business require aggressive marketing. Though advertising methods change with time and trend, there are basic strategies for it. There are 5 common factors you should consider when choosing a marketing strategy for your Christmas gift hamper business: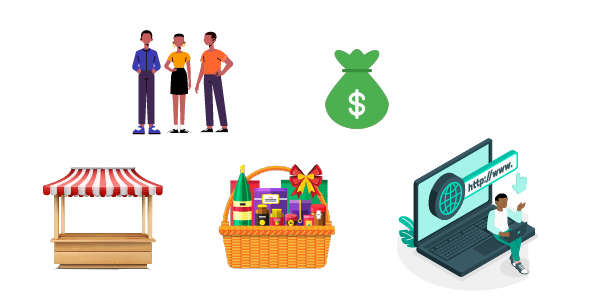 People / target customers e.g. Business-to-Business (B2B) or Business-to-Customers (B2C), age group, gender
Price, e.g. high end price 
Product, e.g. corporate Christmas gift hampers
Place, e.g. online, onsite (shopping mall)
Promotion, e.g. website
The first four factors will help you determine the best way to promote or market your Christmas gift hamper business. The traditional way would be through word of mouth, print media, TV and radio adverts. However, we are in a digital age and there are vast opportunities for you to advertise your business. Some are:
Website
Social media paid Ads e.g. Facebook ads
Blog posts
Micro sites
Email marketing e.g. mailchimp
Listing on 3rd party sites e.g. Jumia, Konga
The list is endless, but the goal remains making profitable sales. You only need to use the 5 factors above to determine what strategy fits your niche. Then, be consistent and creative with it.
And that's how you start a Christmas gift hamper business in Nigeria.
The Christmas gift hamper business is a seasonal but profitable business in Nigeria. To start a Christmas gift hamper business in Nigeria this holiday season, our experts at Counseal can help you create a solid business plan and develop a customer-oriented branding strategy that will bring in good returns. Book a session with us today to get started!.