Transportation Business in Nigeria: A Step-by-Step Guide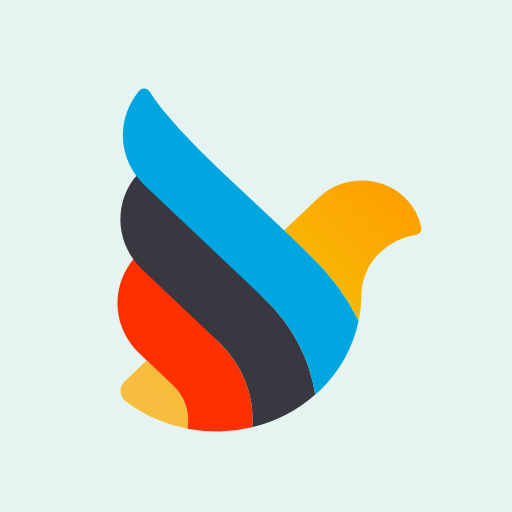 Updated November 26, 2023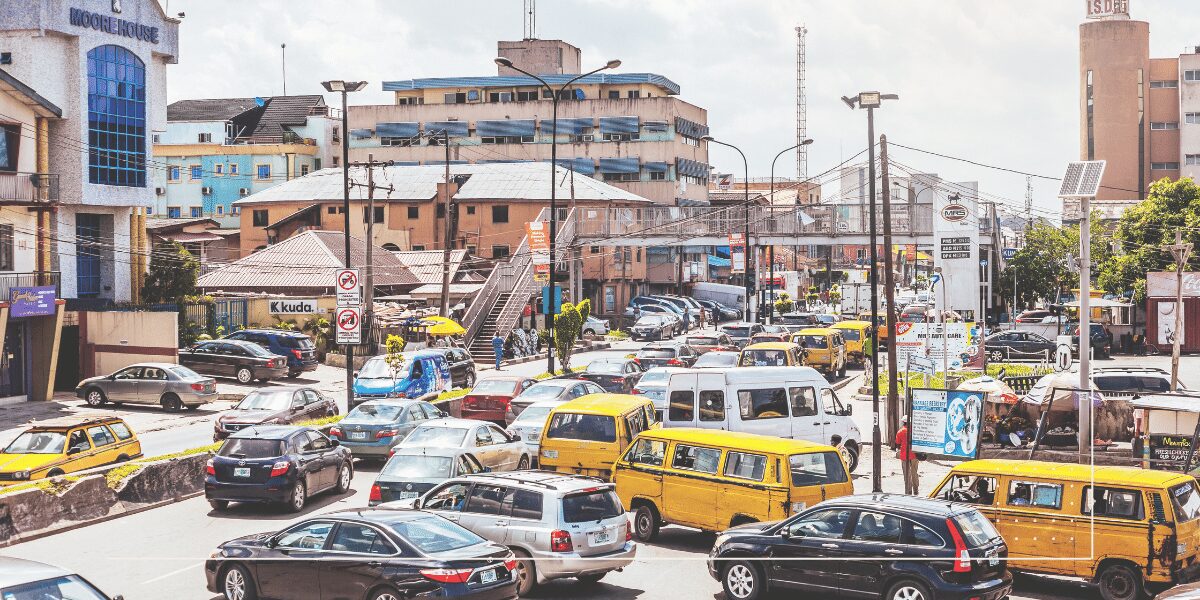 The transport and storage sector was valued at N3trn ($8bn) in 2019, according to the National Bureau of Statistics (NBS). Also in 2021, the demand for transportation ($1.9 trillion) accounted for 8.4 percent of GDP, according to the Bureau of Transportation Statistics (BTS).
Nigeria's transportation business faces many challenges with its growth. The industry confronts challenges, including low investment, security risks, poor regulation, and inadequate infrastructure. Despite these challenges, Nigeria's transportation industry thrives, attracting investors seeking new opportunities.
This article explores Nigeria's transportation systems and offers a guide for starting a transportation business in the country.
Types of transportation business in Nigeria
Road
Road transportation remains the most popular, as it is the most accessible and affordable means of moving people and goods from one point to another. This sector is controlled by commercial transport companies and individual transporters who use mini-buses, taxis, and private cars.
Air
Air transport is another significant transportation business in Nigeria. With the increasing demand for air travel within the country, many domestic airlines have emerged. These airlines offer various flight services across Nigeria's major cities, making traveling by air a more comfortable and faster means of transportation.
Rail
With the growing emphasis on the development of inter-state and intra-state railway networks, rail transportation is fast becoming a popular means of moving people and goods across the country.
Water
Water transportation remains a vital means of transportation in Nigeria, especially in coastal regions and riverine communities. Its operators offer ferries, boats, and canoes services across Nigeria's waterways.
Steps to starting a transportation business in Nigeria
Step 1: Research
First step in starting a business is research. And, for the transportation business in Nigeria, it's essential to conduct research.
Nigeria's transportation sector is an ever-changing industry. Factors such as population growth, urbanization, and technological advancements are its influence. Therefore, it's vital to understand the trends, challenges, and opportunities in the industry to succeed in this competitive market.
Your research should include analyzing the market demand, competition, regulatory requirements, costs, and potential risks. It's important to understand the target audience – who are the passengers or clients? What are their transportation needs? What transportation services are available? And how can you differentiate your business? Are there any legal or regulatory requirements that you need to comply with?
Answering these questions will help you create a solid business plan and make informed decisions that will lead to the success of your transportation business.
Step 2: Register your business
After your research on the transportation industry in Nigeria, the next step is registering your business. This step involves registering your business with the Corporate Affairs Commission (CAC) and getting a Tax Identification Number (TIN) from the Federal Inland Revenue Service (FIRS).
The process takes between two to four weeks, and the documents required include proof of ownership, a business name, and a means of identification.
Registering your business is essential, as it portrays your business as a legal entity and allows you to operate without legal issues. It also protects your business name from being used by others and grants you access to government tenders.
Having a registered business also gives you credibility with clients, investors, and financial institutions, which can help you secure funding and grow your business.
Step 3: Invest into your transportation business
Pumping money into your transportation business is key if you want to succeed in the Nigerian market. Nigeria's transportation industry is competitive, which means having a well-funded business will give you a competitive edge.
Adequate financial resources enable you to invest in your fleet, expand your operational capacity, and build a stronger brand. Without adequate funding, your transportation business may struggle to stay afloat.
However, it's not enough to just throw money at your transportation business. You need to be strategic about how you allocate your funding. Consider investing in modern vehicles, hiring skilled drivers and mechanics, and providing excellent customer service to establish your business as a market leader.
It's also important to have a fund put away for emergency repairs, unexpected breakdowns, or unforeseen expenses that may arise. By investing your funds wisely, you'll be able to build a robust transportation business that can withstand the problems of the Nigerian economy and deliver a positive return on your investment.
Step 4: Choose a location that is lucrative for your transport business in Nigeria
In choosing a location for your transport business in Nigeria, it's important to consider the profitability of the area. Look for state capitals or major commercial centers with booming economies, as these areas have high demand for transportation services and a greater potential for financial returns.
Consider the accessibility and proximity of the location to major transportation hubs like airports, seaports, and major highways. With the right location, your business can tap into a wide range of transportation opportunities and maximize its potential for success.
Keep in mind that leasing or purchasing a space for your business will come with varying costs, depending on the location. It's important to carry out proper market research to determine the most cost-effective options that still offer access to high-demand transport services.
Before settling on a location, consider other factors such as competition, local regulations and taxes, and public transportation options in the area. By choosing a strategic location, you can set your transport business up for long-term success.
Step 5: Lease, hire-purchase, or purchase a vehicle for transport business in Nigeria
In the transportation business in Nigeria, choosing the right type of vehicle for your operation is a major step towards achieving success.
One option available is leasing, where you rent a vehicle for a specified period, with an option to purchase the asset at the end of the contract. This option is suitable for businesses that want to save costs on vehicle maintenance, insurance, and depreciation.
Another option is the hire-purchase agreement where the business can take ownership of the asset while making payments in installments spread over a specified period. This option requires an exceptional financial management skill.
Outright purchase is an option that offers complete ownership of the asset, allowing the business to customize and operate the vehicle as it sees fit. However, this option may require significant capital outlay, and the business bears the risks of depreciation and other maintenance costs.
Overall, it's important to conduct expert research, assess your financial capabilities, and understand the intricacies of each option before choosing one that aligns with your business goals and objectives.
Step 6: Hire Professionals
Hiring professionals is an essential part of starting a profitable transportation business in Nigeria. Hiring the right professionals can make a significant difference in the outcome of your business operations.
Experts in the transportation industry will ensure that your fleet runs smoothly and that customers are satisfied with your services. It is key to hire drivers who possess professional driving skills and behaviour. They must understand your company's values and customer service philosophy.
It is critical to hire a competent management team that understands the unique challenges of transportation businesses in Nigeria. Hiring experienced professionals in the transportation industry will help you scale through the legal framework for the transportation business in Nigeria.
Recruiting skilled professionals for maintenance and repair of your vehicles is also necessary to maintain a dependable and safe transportation service.
By investing in hiring professionals, you can stay ahead of your competitors, increase business profitability, and build a strong reputation among clients and stakeholders.
In conclusion, the transportation business in Nigeria has proven to be a thriving sector in the economy. With the rising population and a growing economy, the need for efficient transportation services has increased. Many entrepreneurs in the sector have capitalized on the booming market and established successful businesses. Despite the challenges posed by inadequate infrastructure, high operating costs, and government regulations, the transportation industry in Nigeria has continued to grow and attract investors.
It's time for you to make a profit from the transportation industry in Nigeria. Our legal team is ready to take you through these steps to ensure you have a fulfilling investment. Take advantage of our free legal advisory offer today.
Up next:
Sweden's economy can be described as strong and stable in today's economic outlook. It is a member of the European Union with access to 28 countries and 510 million consumers. This makes it an attractive and suitable location for foreign investment. Read on to learn more about how to start and register your business in Sweden.
To help fund your upstart or growing business, we've collected the top 28 grants that could be a fit for your business in Nigeria
What are NGOs in Nigeria? NGOs or simply put non-profit organizations are set up by business operators or individuals to carry out acts of charity, social clubs, associations, or for religious purposes. In Nigeria, an NGO is a body or association of persons, registered under Section 823 Part F of the Companies and Allied Matters…