Starting a Distribution Business in Nigeria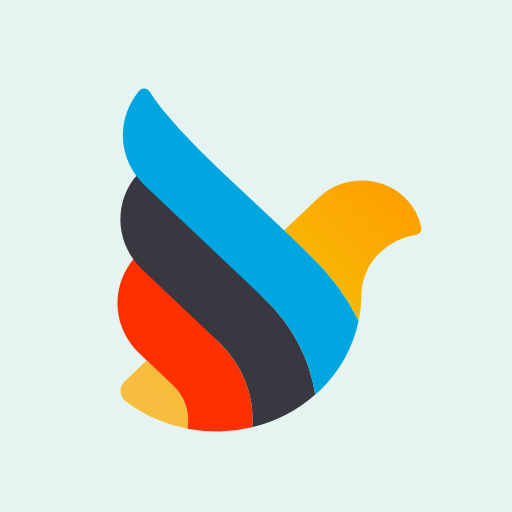 Updated November 26, 2023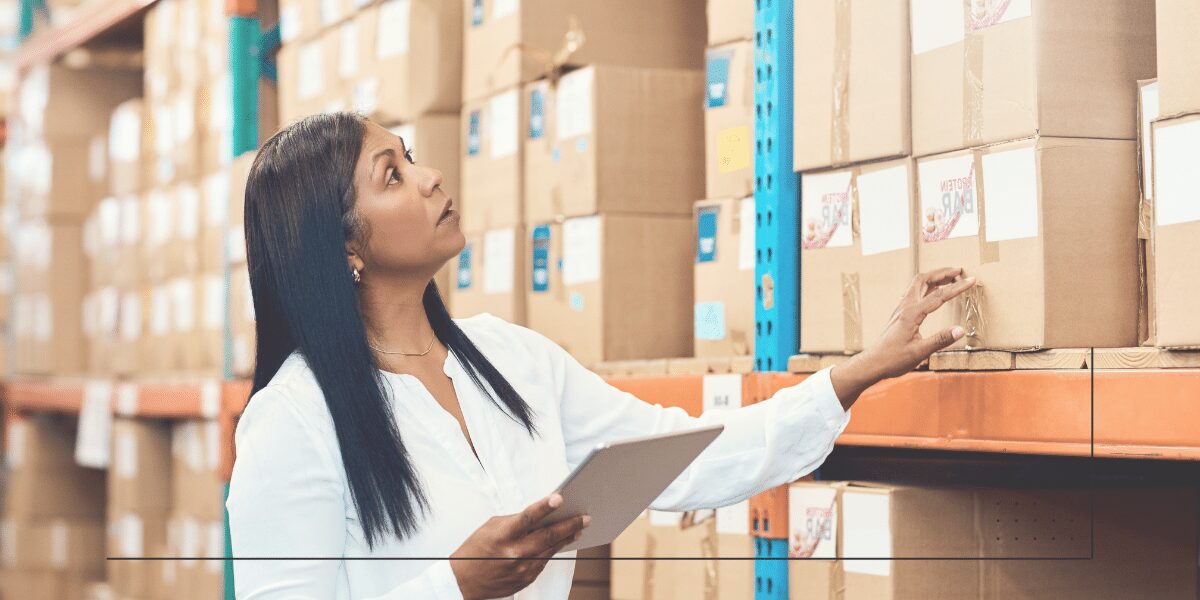 Efficient distribution of goods and services is critical to the success of any manufacturer especially in Nigeria.
Here's the thing:
No matter how good a product or service may be, if it doesn't reach its target audience in an efficient and effective manner, then it will most likely fail. This is where the art of building a successful distribution business comes in.
In this article, we delve into strategies for building a successful distribution business.
For distributors looking to start or improve their business, here's how to make it work.
How Does a Distribution Business Work
Distribution is one of the core aspects of the marketing mix, as without it, a manufacturing or service chain is incomplete.
As a distributor, you are responsible for getting products from the manufacturers to retailers or end consumers, effectively making you the middleman between the manufacturing and the end consumers.
It involves a series of activities, including obtaining goods from suppliers, warehousing, transportation, and delivery.
Distribution Channels for Distribution Business
Distribution channels play a critical role.
These channels can include the following:
Import channels involve you purchasing the goods from the manufacturer abroad and distributing them to wholesalers and retailers alike.
Export channels include you purchasing local goods from a manufacturer and distributing them to wholesalers or retailers in other countries.
As a wholesaler distributor, you typically buy from manufacturers in bulk and resell to retailers for a profit.
Retailers then sell these products directly to consumers through physical stores or online marketplaces.
E-commerce platforms: Alternatively, you as the distributor can leverage e-commerce platforms like Konga, Jumia, or Amazon for wider visibility and access to a larger consumer base without setting up their own website.
Direct-to-consumer is another popular approach whereby you set up their own sales channels with an emphasis on convenience and affordability for customers.
Overall, if you want long-term success you need to consider multiple strategies that can reach a diverse range of customers effectively while maintaining high standards throughout the process.
Risks associated with a Distribution Business
Running a distribution business comes with certain risks.
One significant challenge you will face is managing inventory levels and ensuring that supply meets demand. Overstocking can lead to high carrying costs, while understocking can result in lost sales and dissatisfied customers.
Additionally, you as the distributor must deal with logistical challenges such as transportation delays or an unexpected rise in demand.
Competition from other distributors offering identical products or services at lower costs is another challenge. As a result, you must find ways to remain competitive, such as by providing unique value propositions or investing in technology that improves operations.
Lastly, economic fluctuations and market trends can impact you as a distributor, as changes in consumer behaviour may require you to pivot your offerings quickly to keep up with changing demands.
To manage these risks, you will require careful planning, ongoing monitoring of industry developments, and quick decision-making based on reliable data analysis.
Profitable Distribution Business Ideas (Products & Services)
One profitable idea is to focus on products or services that appeal to the market.
Specialising in a particular product or service category, such as luxury consumer goods or services, can attract loyal customers who are willing to pay a premium for quality goods.
A personalised approach is for you to build relationships with suppliers and retailers working within that specific area of expertise.
Another avenue for profit is offering value-added services alongside traditional distribution methods. This could include custom packaging, branding services or logistics solutions. These additional services can give you an edge over competitors while providing more comprehensive support to customers.
Steps to Starting a Distribution Business in Nigeria
The distribution industry in Nigeria is becoming more profitable and competitive than ever before. With the rapid growth of the Nigerian economy, there has never been a better time to start a distribution business.
However, starting and sustaining a thriving distribution business can be challenging without adequate knowledge and expertise on the ins and outs of the trade. This requires you having certain skills, strategies, and practices that give you an edge over the competition.
Let's outline the steps and strategies:
Step 1: Identify your Distribution Product/ Service
Identifying the distribution product or service requires you reviewing marketing trends to understand the needs of the market. This helps you determine the problems faced by consumers and to carve out a product or service that solves those problems.
Alternatively, you can choose a product or service which you are passionate about to distribute.
Step 2: Conduct Market Research on Distribution of the Product
After identifying the product or service, conducting an extensive market research on the product or service is the next step.
This includes getting details of the manufacturer(s), checking for past and existing distributors, the geographical location of existing distributors, the distribution process, checking for competing products or services, identifying your wholesale or retail customers and their locations, and the life-cycle of the product.
This research helps to understand the nature and risks associated with them and forge partnerships that are significant to the future of your distribution business.
Step 3: Create a Business Plan for the Distribution Business
Conducting market research on the distribution product gives you a vision of what it entails to run the business.
A business plan is a detailed written plan for running the business and the strategies involved in maintaining its growth.
It also involves a detailed planning of the sales strategy for you to use in distributing the products. Here, the distribution channel to be used in distributing the product would be determined.
Step 4: Register your Distribution Business Model/Structure
Any distribution business requires a business model or structure to operate. This model/structure can be a business name, a private company, or, on rare occasions, a partnership.
Whatever model/structure you decide to operate, it should be registered with the Corporate Affairs Commission.
Step 5: Get all necessary permits or Licences
Certain permits and licences are often required to distribute certain products.
For instance, if you decide to distribute medical equipment or pharmaceutical products, you must obtain a permit from the Nigeria Medical Association (NMA), Standard Organisation of Nigeria (SON) and most often NAFDAC before starting the distribution business.
Further, if such a product is obtained from outside the country, you must get a document from the manufacturer stating he/she is permitted to distribute this product on behalf of the manufacturer.
Step 6: Raise/Plan Distribution Business Financing
Distribution businesses require huge financial capital. This is due to huge inventory costs, warehousing and maintenance facilities, delivery costs, and transportation costs. Therefore, it is advised that you plan the financing of the business adequately.
However, the financing is highly dependent on the nature of the distribution product. Where the product has a short life span, you will direct huge financing costs towards maintaining the life-span of the product.
Where the target consumers are located in distant geographical areas, you will direct huge financing costs to the transportation of the product.
You can raise financing by either taking a loan from a microfinance bank, or your personal savings, or perhaps angel investors.
Step 7: Determine/Get Distribution Business Facilities Needed
You can determine the nature of the distribution product by the business facilities. Facilities like warehousing, storage, maintenance, transportation, and delivery are key.
For instance, the facilities you require for distributing pharmaceutical products are different from those you require to distribute construction and building products.
Also, the size of the facilities is determined by the nature of the product.
Nevertheless, it is important you locate the facilities in a manner that minimises running costs.
Step 8: Build Relationships with Retailers and Manufacturers
Building relationships with retailers and manufacturers is a key step for you.
At every step highlighted in this article, you have the opportunity to build these relationships. From identifying the product to conducting market research on the product.
Where there is an import channel in the supply chain, you can easily forge a partnership for a sole distributorship.
Relationships with retailers are also key, as they are your link to the final consumers of the product. This relationship can be easily forged when conducting market research and maintained through constant and effective communication.
Further, ensuring your network of retailers are always satisfied with the product is key to having an edge over competitors.
Step 9: Launch Sales Strategy/ Marketing for Distribution Business
Marketing for a distribution business can be quite tricky.
However, choosing the appropriate distribution channel helps to determine the right marketing approach to take.
Where you adopt a direct-to-consumer channel where you thrive on commissions, word of mouth, affiliate marketing channels, and social media channels can be quite effective marketing and sales strategies.
Social media channels can also be used for other channels such as wholesales distribution, e-commerce digital platforms such as Konga, Amazon, etc.
Nevertheless, you should not ignore traditional marketing and sales channels like newspaper ads, fliers, brochures, souvenirs, television, and radio. As certain target customers or retailers can be found in rural areas where these marketing and sales channels are found.
Launching an effective sales and marketing strategy, as well as branding, helps you build a successful business.
Skills and Tips for Managing a Distribution Business
The success of a distribution business rests on your ability to effectively manage a cost effective distribution process which ensures customer satisfaction and maintains product quality.
One approach you can adopt is to optimise technology usage in managing inventory levels, order processing, and tracking shipments.
A good practice is for you to invest in staff training for improved efficiency and a better customer service experience.
Marketing efforts are also crucial to growing the customer base and sustaining profitability. You should take this into consideration as a long term goal.
Further, having negotiation skills is required for managing the business. Your negotiation skills help to keep prices appealing to retailers and negotiate contract terms with manufacturers.
Running a successful distribution business requires you paying attention to detail at every stage of the process – from procuring goods through delivery, effective communication and negotiation skills, the management of human capital, and capital financing.
By developing these strategies and committing resources towards delivering outstanding customer service experiences, you can establish a successful distribution brand that stands out against stiff competition.
Frequently Asked Questions
What is a distribution business?
This is the art of getting products from the manufacturer to retailers or end consumers.
What are the types of distribution?
This includes distribution channels such as import and export, wholesalers, e-commerce platforms, and direct-to-consumers.
What is the best business model for a distribution business?
Any business model can be used, but the private limited liability company model is commonly used.
How do I start my own distribution business in Nigeria?
By following the steps explained in this article.
How do I become a successful distributor?
As explained in this article, effectively managing the distribution channel by paying attention to detail at every stage, having good communication and negotiation skills alongside effectively managing human and financial resources are skills required to be a successful distributor.
Up next:
In Nigeria, gift hampers is used to mark a special occasion or show appreciation. It's lucrative, here's a step-by-step guide on how to start yours.
Registering a company in New Zealand is complex. This guide provides info on how to streamline the process, requirements and tips for registering efficiently. For first-time entrepreneurs or experienced business owners, this guide will help navigate the complex landscape with ease.
Interested in starting a cleaning business? Get the info & insights you need to make it a success, whether you're a beginner or have experience. Our helpful advice will get you on the path to running a lucrative business. Let's dive in!