How to Start a POS business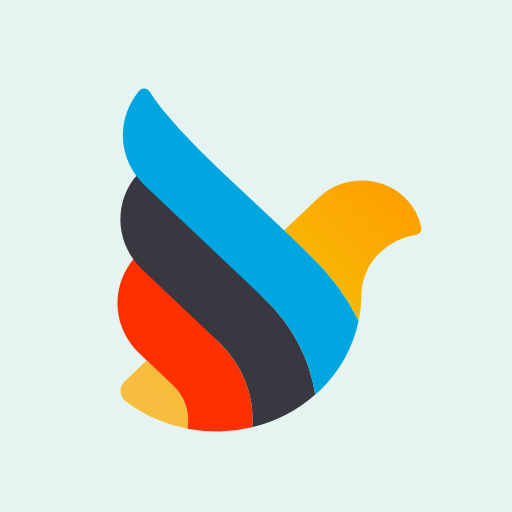 Updated November 26, 2023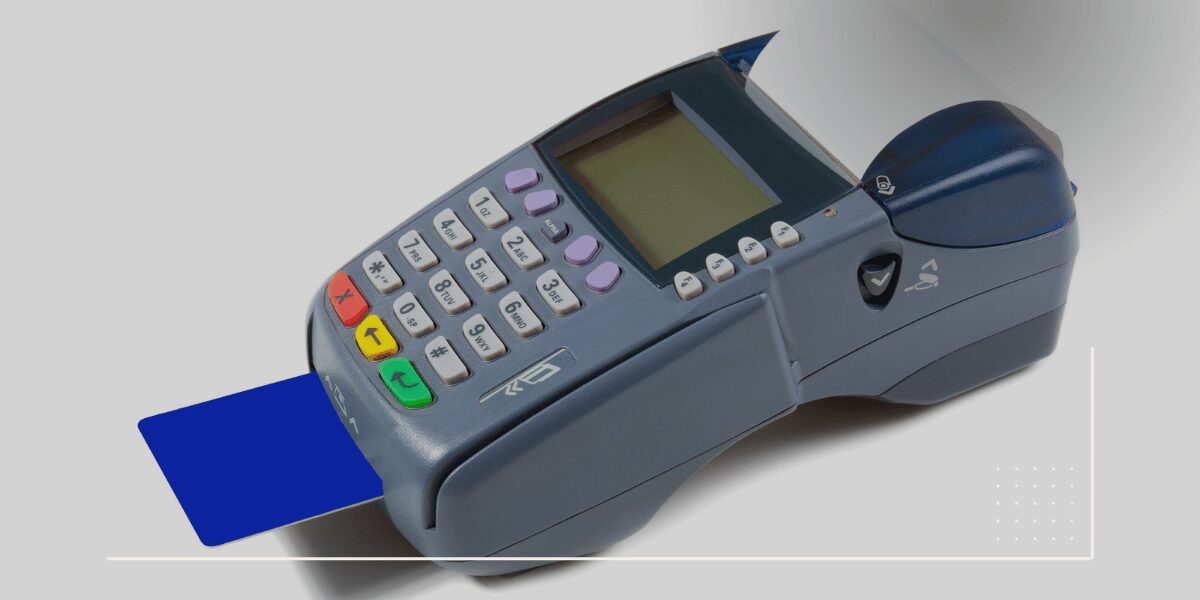 The point of sale business (POS), popularly known as the POS business in Nigeria, is fast becoming a large market. It is simply a small digital device used to deposit or withdraw money, pay utility bills, enroll for Bank Verification Number (BVN), or to open an account. This process aids faster transactions, especially when the bank or automated teller machine (ATM) is not nearby.
The POS market in Nigeria is attractive.  You can make between ₦10,000 – ₦30, 000 daily from just one unit through bank commissions and transaction fees. And, you can have as much as 5 – 10 payment points at different locations at the same time. With this cash-flow,  it's a reliable venture.
Let's get into how you can start a POS business in Nigeria.
1. Plan your POS business
| | | |
| --- | --- | --- |
| POS Machine (₦) | Shop or Kiosk space (₦) | Attendant's salary (3 months) (₦) |
| 0-100,000 | 20,000 – 150,000 | 30,000 – 60,000 |
| Total | | |
| | 50,000-210,000 | |
Table 1: Cost of starting 1 POS unit.
Considering the size of the market and competition, your POS business in Nigeria needs a clear plan:
You need to do a thorough assessment of the market. In your feasibility study, you want to know what your competition is doing to succeed and what they aren't doing that you can do to make your business thrive.
Feasibility study will also help you map out suitable locations for your business.
This will carry the blueprint for your business. It describes everything from your business structure down to financial details. Get your free business plan now.
Know the CBN Guidelines for POS businesses:
Knowing these guidelines will keep you compliant as you prepare to start your business.
Registering your business name with the CAC will give your POS business more credibility over other POS businesses that are operating without registration.
This will also give you access to business opportunities such as grants, government loans, etc.
This is an integral part of your planning. The amount of money you can raise determines the scale of your business. For instance, to set up 1 POS unit, you need between ₦50,000 – ₦100,000. So, to have 10 units, you will need about ₦1000,000.
2. Choose a perfect location
To choose a location (s) you need to do the following:
Conduct location survey:
A location survey is important for you to know your competition and your potential customers. You should consider these factors in your location survey:
Proximity to banks and ATMs:
Most people will not use a POS when they have banks or ATMs near them. So, you need to make certain that your POS unit (s) is not near banks or ATMs. This way you'll be solving the problem of going to a faraway bank or ATM, which is one of the best ways to reach customers.
Choosing a location that already has too many POS centres could make it hard for you to make a good profit. It is advisable to set up your POS business in an area that has a good traffic of people but no POS centre or at the least, very few.
Ask questions about the location that bothers on security. You'll be dealing with physical cash with your POS business, so it is essential to know if the area is safe for you or not.
It's frustrating for both you and your customers if you are constantly having network issues with your POS. Your customers won't get satisfaction and you, on the other hand, can't make money. So, make sure that the location you choose has a good network to ensure smooth transactions.
Some location ideas for your POS business in Nigeria are markets, residential areas with middle or low income earners, near supermarkets, close to motor parks, etc.
Get a kiosk or shop
People commonly use small kiosks or umbrellas for POS businesses in Nigeria. You can also use Kiosks for your POS unit (s) but if you're going for a large scale POS business, then a shop is ideal.
Here's an idea:
If you're looking to have between 5 – 10 units in different locations like we noted earlier, you could get 1 shop while the other units will be kiosks. The shop will be your main business place where all your POS attendants report to either every morning or at the end of the business day. This way, all your gadgets are kept safe in the shop.
Having a shop will also fast track your POS applications.
3. Apply for your POS
Thankfully, the CBN guidelines allow you to apply to over 1 financial institution for POS machines. Other than the popular banks you know, there are microfinance and FinTech institutions that also offer POS services.
We list the top 5 POS platforms in Nigeria below:
Moniepoint
Moniepoint POS is owned by a FinTech company called TeamApt and managed by Moniepoint MFB. They have one of the fastest POS application processes. With ₦25,000, you will get your POS machine within 24 -72 hours. Follow these steps to become a Moniepoint POS agent:
Visit the official website https://moniepoint.com/
Complete the registration form provided for Moniepoint agents and submit.
Make sure to confirm your contact details, which will be used to contact you after 48 hours.
An agent will help you on the next steps to take.
Opay
Opay, also known as Paycom, is a fast-growing FinTech company in Nigeria. You can get the Opay POS machine with just ₦20,000. Follow these steps to apply:
Download the Opay app from Google play store or Apple store.
Follow the instructions to set up your account and upgrade your KYC to level 3
Email

[email protected]

to request a merchant registration form.
Complete the form, submit and wait for the next instructions after 48 hours.
Paga
Paga is a mobile payment platform that was launched in Nigeria in 2011. The Paga POS machine costs ₦30,000. Follow the steps below to apply:
or
Visit http://www.mypaga.com/
Click on ' Agent' then click on 'Become an Agent'.
Complete the Paga Agency Interest Form.
You will be contacted on the next actions to take.
Palmpay
Palmpay is a mobile money platform established in Nigeria in 2019. You will be required to pay a ₦30,000 deposit fee, though the POS itself is free. To apply for the Palmpay POS, follow these steps:
Download the Palmpay App from Google play store or Apple store.
Sign up for your account
Upload your KYC documents.
Complete your registration and you are ready for business.
Firstmonie
Firstmonie is managed by First Bank Nigeria. You will be required to pay a fee between ₦5,000 and ₦10,000 depending on the branch. Follow the steps below to apply:
or
Visit a physical branch.
If you use the website, you will be required to fill a KYC form. You will do the same in the physical branch too.
On the website, you will be directed to the next step. At the branch, an agent will lead you to the next steps to take.
The process will take between 3 weeks – 6 weeks.
4. Hire the right Staff
A POS unit requires just one attendant. However, if you are going for a larger scale POS business as we had mentioned, you will need a manager, a cashier or accountant and a security guard at the main shop while other units will have just one attendant.
To make sure that your business is safe, it is advisable to take your employment process as seriously as any corporate business. Involve a lawyer and make sure your employees have guarantors. This will give your money and business a good measure of safety. Speak with a seasoned lawyer about employment for your POS business.
In conclusion, the POS business in Nigeria is one of the top businesses with great opportunities in Nigeria. It is also one of the businesses you can start with little capital. Are you still concerned about how to start your POS business in Nigeria? Let's help you build your business from scratch up. Start with this free virtual consultation with one of our experts.
Up next:
From bustling cities to remote rural areas, the need to move people and goods is constant, creating a fertile ground for entrepreneurs and business-minded individuals seeking to unlock their potential in this lucrative industry. So, fasten your seatbelts and join us as we delve into the ins and outs of navigating the transport business in Nigeria, uncovering the secrets to success and the promising opportunities that await those who are ready to drive forward.
Whether you're a seasoned business owner looking to expand your repertoire or a budding entrepreneur ready to embark on an exciting adventure, this ultimate guide is your roadmap to success. Get ready to unlock unlimited potential, dominate the market, and revolutionize your business with free dropshipping in Nigeria.
Withholding Tax (WHT) is an advance payment on income tax. In practical terms, it's a small percentage of your income that's held back (or "withheld") by the entity paying you, whether that be a business or an individual. Let's help you understand your WHT obligations and rates as a resident or non-resident company doing business in Nigeria.