Which Federal Government Agencies in Nigeria Support Business Owners?
Bank of Agriculture (BOA)
Bank of Industry (BOI) 
Central Bank of Nigeria (CBN)
Development Bank of Nigeria (DBN)
Nigerian Export-Import Bank (NEXIM)
Small and Medium Enterprises Development Agency of Nigeria (SMEDAN)
Federal Mortgage Bank of Nigeria (FMBN)
58 Federal Government loans you can access and how to get it
The primary goal of the government in granting loans is to improve the economy, especially the underperforming sectors. 
We will categorise the loans into the different sectors of the economy, so you can easily pick yours.
Micro, Small, Medium, and Large Enterprises 
The size of a business is classified by the number of employees it has, among other factors. In Nigeria, microbusinesses have 1-9 employees. Small businesses have 9-49 employees. Medium businesses have 50-249 employees. Large businesses have 250+ employees. 
Let's look into the loans available to them:
Micro, Small, Medium Enterprises Development Fund (MSMEDF): The CBN administers it for intervention in the following industries:

Agricultural value chain activities
Cottage Industries
Artisans
Services
Renewable energy/energy efficient products and technologies
Trade and general commerce. Only 10% of the fund will apply to trade and commerce, so they might not give it priority.
Other economic activity as the CBN prescribes. 
Agriculture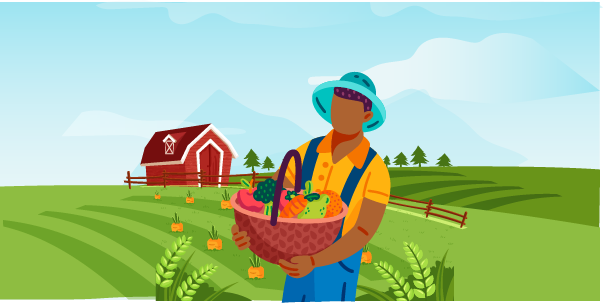 Next to oil, agriculture is without a doubt the most significant sub-sector in the Nigerian economy. To foster the growth of this sector, the government is facilitating several loan schemes. They are:
The Bank of Agriculture in fulfilling its objectives offers the following agricultural loan facilities:

Microcredit
Co-operative Family Feeding Programme (CFFP).
Operation Feed Yourself (OFY)
Agriculture Land Financing (ALF)
Input Procurement Credit Facility
Equipment Leasing Products Programme (ELPP)
Post-harvest process logistics and storage finance
Equipment Leasing Products Programme (ELPP)
Export Finance Product Programme (EFPP)
Youth Agricultural Revolution in Nigeria (YARN)
Women in Agriculture and Enterprise (WAE)
BOA Rural Business Initiative cooperative loans (BOARBI)
Payday Loan
Nano Loans (Lift the poor)
Trade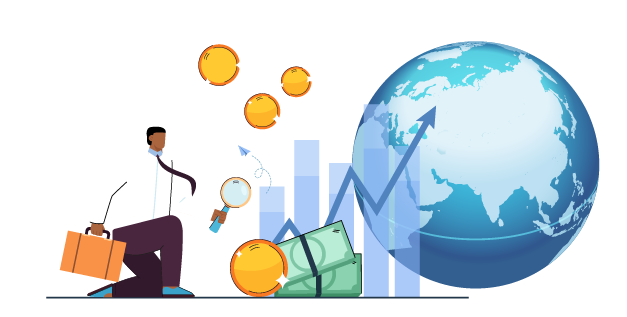 Trade is one sector that dominates the Nigerian economy, at 16.86% of the GDP. This includes export, wholesale, and retail trade. The Nigerian government is especially promoting the export of locally made goods to grow the Naira. These are the loan facilities available for the trade sector, especially exports:
Real Estate
Private developers dominate the real estate sector.
The government is not vested in this sector as it is "self-sufficient". The developers get the most funding from commercial banks, which accept real estate investment as collateral.
A few of the government facilities are:
Solar Energy Fund: You can access this fund through BOI or other designated commercial banks.
National Housing Fund (NHF): The Federal Mortgage Bank sponsors and grants this fund to private Estate Developers amongst others. It is solely for developing housing for the NHF contributors.
Entertainment services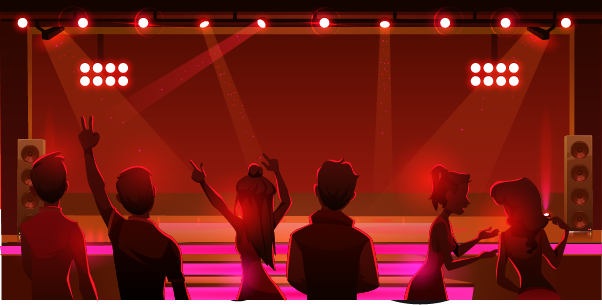 The Nigerian entertainment industry (Nollywood) is a fast-emerging and important sector of the economy.
To encourage its growth, the government put in place some facilities, which are:
Information Technology
This is a green area in the Nigerian economy. It has, however, been on the rise in Nigeria, just like in other parts of the world. The facilities that are available for now are:
Creative Industry Financing Initiative – The CBN created this initiative in collaboration with the Bankers' committee.
Startup Investment Seed Fund: This fund is managed by the Nigerian Sovereign Investment Authority(NSIA). It was recently introduced by the Startup Act 2022. It is majorly for Tech startups
Manufacturing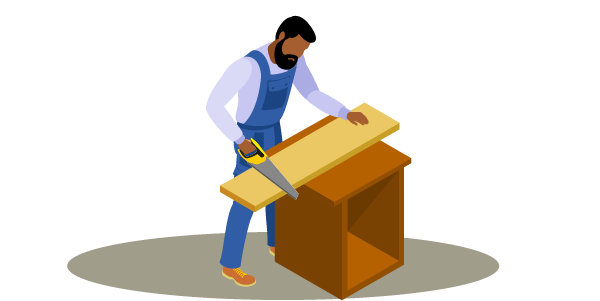 This is an important sector of the Nigerian economy. It creates employment and fuels the economy through its activities. The loan facilities available are:
Real Sector Support Facility (RSSF): This is a credit financing facility for new and expansion manufacturing projects.
BOI/CBN Intervention Fund: This comprises two funds:

N235 billion CBN intervention fund for manufacturing, refinancing, and restructuring facilities for banks' loans. They put it in place to increase the access of manufacturers to credit facilities, fast-tracking their growth.
N300 billion CBN power and airline intervention fund (PAIF). This is for fast-tracking the development of the power and Aviation Industry through easy access to credit facilities.

Light Manufacturing: This loan is for manufacturing companies involved in the production of:

Blocks & Interlocking Stones
Ceramics & Tiles
Chemicals and Paints
Cosmetics/Hair Products
Plastics
Recycling
Roofing Sheets
Soaps and Detergents
Lube Blending
Digital Printing/Multimedia Publishing
Doors and Window Frames
Furniture/Wood Processing
NADDC Fund: This is a fund for manufacturers of automobile parts and Car assembly plants.
BOI/State Matching Funds: This fund results from a partnership between BOI and some state governments. The fund is available to companies involved in manufacturing and Agro-processing. You can access it through the various states' Ministry of Commerce and Industry. The fund is available in all states except Katsina, Lagos, F.C.T., Nasarawa, Plateau, Abia, Rivers, Adamawa, Yobe, Bauchi, Akwa Ibom, Bauchi, Imo, and Jigawa states. 
BOI/Dangote Foundation Matching Funds: This is a Five Billion Naira matching fund that business enterprises and Limited Liability Companies involved in manufacturing and Agro-processing can access.
Healthcare
Nigeria's healthcare is a critical sector that has received as little attention as it should. There is, however, some movement to grow it. The few facilities available are:
Fashion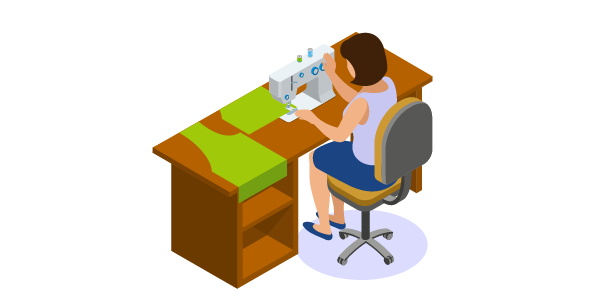 Nigeria's fashion industry is very important to the country's culture and economy.
It includes everything from the production of raw materials to the creation of fashion items by designers and manufacturers.
It also includes retail sales, advertising, and promotion.
Creative Industry Financing Initiative -The CBN created this initiative in collaboration with the Bankers' committee.
Fashion and Beauty Product: This is an initiative by the Bank of Industry to foster development in the following sectors of the fashion industry.

Adire (Tie & Dye) & Aso-Oke
Clothing (design and production)
Fashion/Beauty Training Institutes
Leatherworks
Distribution (local Label retailing)
Beauty salons (Hair, skin, face or make up, feminine cleaning, etc) 
How Can I Access the Federal Government Sponsored Loans?
Different federal government agencies implement the loans. You can access the loans either through the agency directly or through the designated bank (commercial or microfinance). 
You can view the specific requirements of each loan through the links provided above. There are, however, some requirements that are basic and common to all.
A Completed application form accompanied with:

Company profile
Cash flow budget
Bank statements (12 months)
Audited financial accounts
Valid means of identification (driving license, passport, voter's card)
Proof of address
Guarantor and his personal details
Details of collateral offered
There are also some SME loans you can only access through clusters. That is a group of small business owners who are in the same industry. It could also be a co-operative society or an association.
This is a comprehensive list, but it is important to always research to weigh the options available to you. While researching, you might be lucky enough to access better options like grants or interest-free loans from non-governmental organisations. Overall, a federal government loan will ease your growth or expansion plans. You should not hesitate to apply. If you have questions about the loan application and its requirements, book a free consultation with our Counseal expert