Nigeria StartUp Act 2022: A Complete Business Guide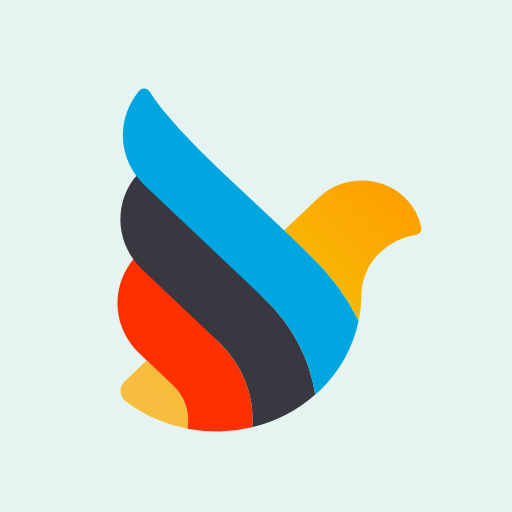 Updated November 26, 2023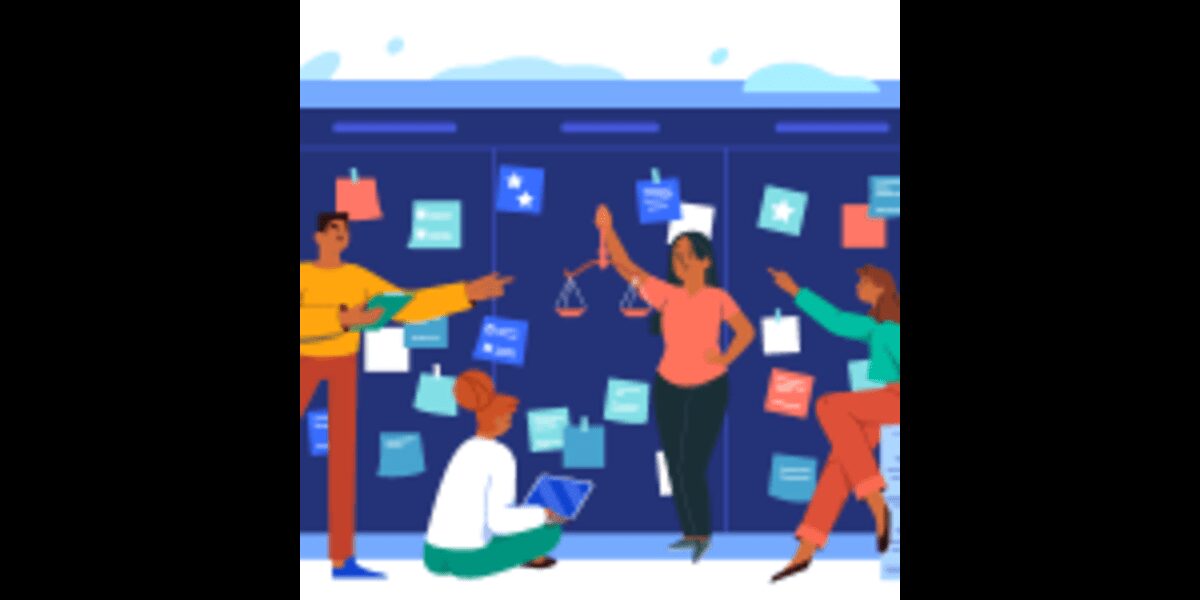 There has been a movement for a law to regulate and create a conducive environment for tech startups—the Startup Act (the Act). The Nigerian presidency initiated it in May 2021 in collaboration with relevant government bodies and some leaders in the tech world. The President recently assented to the bill for the Act.
The Act has bridged the gap between startups and government agencies. There are provisions for tax incentives as well as a fund of ₦10 billion that will be set up specifically for startups. There will be funding for research programs, training, workspaces, and so much more.
Let's look at how the Act affects you.
Overview of Key Benefits
The Act applies to startups registered under the Companies and Allied Matters Act; which includes companies, sole proprietorships, and partnerships.
This Act creates a council (the National Council for Digital Innovation and Entrepreneurship (the council)). The council and other government agencies will implement the Act. The Act empowers them to delegate some responsibilities to subcommittees.
The National Information Technology Development Agency (NITDA) will serve as the secretariat for the council. It is also responsible for carrying out the ease of access processes for startups. Among these processes are:
Startup labelling
Running of the Startup Support and Engagement Portal
Establishment of the Startup Consultative Forum
This forum will be set up by the secretariat. The forum will enhance collaboration in the Nigerian startup ecosystem. It will be made up of:
labelled startups
venture capitalists
angel investors
the Nigeria Computer Society
incubation, accelerators, and innovation hubs
two civil society organisations involved in the advancement of technology and innovation.
Startup Label: a certificate issued to startups registered through the Startup portal
The secretariat issues the certificate. They issue it to startups. This certificate opens you up to all the benefits under the Act.
To qualify for the label, you must fulfil the following requirements:
You must register as a company under the Company and Allied Matters Act (CAMA)
Your company must have existed less than 10 years
Objects of the company must be:

Innovation
Development
Production
Improvement; and
Commercialisation of a digital technology, innovative product, or process.

Holder or repository of a product or process of digital technology or the owner or author of a registered software
Must have at least one Nigerian as a founder or co-founder

The Nigerian founder or co-founder must share from profit or revenue from the sales of shares
How do you get the Startup label?
Apply on the Startup portal in the form that the portal specifies
You will support the form with documents and fees that the secretariat specifies
If you have complied with all requirements, you will get the certificate.
What are your obligations as a labelled startup?
You are to provide an annual report on

Number of Human Resources in your company
Total assets of your company
Annual turnover of your company. This is from the period you received the incentives under the Act.
A record of the progress made since you became a labelled startup.

Maintain proper accounts
Comply with obligations set out by the coordinator of the startup portal
Notify the coordinator of any change in the

Structure
Composition
Objects: of your company within the month you made the changes.
What happens if you don't comply?
This will ultimately lead to the label being withdrawn. You won't be able to access the benefits of the Act.
If you rectify all your defaults, you can re-apply to the coordinator for the certificate.
Startup Portal: this is an all-in-one website to specifically meet the needs of startups
This will be an online platform. You can register and interact with the relevant government agencies on this platform.
What does the Startup Portal do?
It issues a permit or licence to a labelled startup
It serves as an interaction medium between you as a startup and the Federal Government, private institutions, angel investors, venture capitalists, incubators, accelerators and other relevant institutions.
It is a source of learning programs, competitions and fellowship programs
It gives access to finance, information, innovation and the global market
It provides relevant help to a startup labelled under the Act
It provides opportunities to enter into contracts with the Federal Government through public procurement and other processes
It serves as an interactive platform to dish out information, receives complaint, feedbacks and recommendations
Startup Investment Seed Fund and the Nigeria Sovereign Investment Authority (NSIA)
The Act provides for a Startup Investment Seed Fund (the fund) of ₦10 billion. The main purpose of the fund is to provide financial help and fund the incentives provided under the Act for labelled startups. The NSIA manages the fund.
How will the Fund be applied?
To provide early-stage finance to a labelled startup on the recommendation of NSIA. The Council must approve this.
To provide relief to technology labs, accelerators, incubators, and hubs
Training, Capacity building, and Talent Development
The secretariat will design and implement this scheme for startups.
What can you gain from this scheme?
The secretariat and the Industrial Trust Fund will offer access to training. This will also include other organisations.
Training for your employees.
The secretariat will develop educational programs. They will cover how to:

establish and run a startup
Acquire digital technology
The secretariat will establish digital technology acquisition centres in the six geopolitical zones of the country to promote, strengthen and utilise digital technology management and information
The secretariat will work with the private sector to develop talent.
They will establish digital technology innovation parks and hubs in higher institutions
They will fund and support activities of academic research aimed at developing digital technology
Tax, Grants, and Fiscal Incentives
Pioneer Status
You can apply for pioneer status if, as a labelled startup, you fall under the industries supported by the Pioneer Status Incentive Scheme. You should apply for this status through the Nigerian Investment Promotion Commission (NIPC).
Exemption from Payment of Income Tax and other Taxes
For four years, you will be exempt from paying income tax. The exemption will start from the date they issued the startup label.
You will also enjoy income tax relief on 5% of your assessable profits in a year. If;
You have a minimum of ten (10) employees
60% of them have no prior working experience
They are within 3 years of graduating from school
This will apply if your employees meet these criteria within the assessment period. This tax relief will be available for five years and its non-renewable.
Access to Export Facilities, Incentives and Financial help
This applies to exports of products and services that are eligible under the Export (Incentives and Miscellaneous Provisions) Act. The Export Development Fund, Export Expansion Fund, and Export Adjustment Scheme Fund will fund it.
Access to Government Grants, Loans and Facilities
You will be qualified to access all financial facilities available to small and medium-scale enterprises and entrepreneurs. To learn more about grants, check here and here for government loans.
Establishment of a Credit Guarantee Scheme
It will provide financial help to labelled startups. It will also oversee the use of the funds by startups.
Incentives and Reliefs for Investors Investing in a Startup
It will entitle investors to an investment tax credit equivalent to 30% of the Investment in the labelled startup
Capital Gains Tax (CGT) will not be charged on gains that accrue from the disposal of assets by an investor regarding a labelled startup.
Tax Incentives for Employees
Your employees will be exempt from paying 35% of Personal Income Tax (PIT) on their income for two years after employment.
The secretariat and the Joint Tax Board will determine the eligibility of the employee.
Tax Incentives for External Service Providers
Foreign companies that provide you with services as a labelled startup will pay only 5% withholding tax (WHT) on income derived from the service.
If the company is not resident in Nigeria, the 5% WHT will qualify as the final tax payable.
You can learn more about the tax system in Nigeria here.
Support with Regulators
Corporate Affairs Commission (CAC)
It will have a separate section on the startup portal. This is to enable labelled startups to conduct transactions with the CAC.
Nigerian Copyright Commission and the Trademarks, Patent and Design Registries
There will be a collaboration with these agencies to help holders of Intellectual Property (IP) rights. This will be a drive towards making the rights commercial and international.
It will also have a section on the portal to ease all processes relating to IP rights of labelled startups.
Securities and Exchange Commission (SEC)
The SEC will create the legal framework for hassle-free crowdfunding. The council will be involved.
The council will work with labelled startups that desire to be listed on the Nigerian Exchange to ensure they meet all requirements. These include granting incentives that will aid a startup's development.
National Office for Technology Acquisition and Promotion (NOTAP)
The secretariat will work with NOTAP to:
Designate a separate section on the startup portal to ease technology transfer registration
Provide discounts and technical help in technology transfer.
Central Bank of Nigeria (CBN)
This is especially for Financial Technology (FinTech) companies.
The secretariat will work with the SEC.
provide a designated section on the portal to ease FinTech licensing procedures.
provide a forum for interactive sessions between FinTech, CBN, and SEC.
Ensure easy repatriation of capital and profit by foreign investors.
The Council will work with the CBN and SEC. This is to ensure that:
They notify FinTech startups before passing new rules and regulations that affect the establishment, licensing and operations of FinTech startups
They harmonise these rules and regulations to ensure easy compliance
The CBN and other regulatory agencies will also permit FinTech startups to take part in a regulatory sandbox.
Accelerators and Incubators
An accelerator is a fixed-term, cohort-based program that provides a startup with mentorship and educational help to aid its growth.
An Incubator includes a company, partnership, non-governmental organisation or limited liability partnership, who solely provides support for the establishment and development of a startup, promotes innovation, and other related activities through the offer of dedicated physical spaces and services;
The Act provides incentives for accelerators and incubators. To qualify for the incentives, they have to be involved actively in providing goods, services, or finance to support the operation and growth of startups.
Clusters, Hubs, Innovation Parks and Technology Development Zones
The council will establish these parks. They will serve the purpose of:
connecting startups and large companies, encouraging collaboration, and creating business opportunities
collating expertise, suggestions, and perspectives
providing a startup with access to resources and expert services
encouraging startups to work together and innovate
Apart from the roles listed above, they will also provide:
a dedicated team, help desk and contact to provide support to a startup;
help for a startup to understand the regulatory framework and how it works;
help in registration, and application for authorisation;
assistance and facilitation to expand a startup into foreign markets;
free or subsidised workspace
The Secretariat will collaborate with the Nigeria Export Processing Zones Authority to establish a Technology Development Zone ("Zone") in Nigeria to spur the growth and development of startups, accelerators, and incubators.
The Zone will grant a licence to a startup, accelerator, or incubator before it can begin an approved activity.
A startup, accelerator, or incubator, carrying out an approved activity in a zone will be entitled to existing incentives provided under the Nigeria Export Processing Zones Act.
Key Takeaways
You will get a certificate (startup label) that will grant you access to all the benefits provided by the Act.
You will have access to the Startup portal which will be a one stop shop for all you need as a startup company.
You will have access to:

A ₦10 billion Startup Investment Seed FUnd
Tax, Grants and Fiscal Incentives
Training and capacity building
Research grants
Subsidised workspaces
Startup clusters and innovation parks for support
Technology Development zones
The Startup Act 2022 is a giant stride in the right direction for tech startups in Nigeria. The Act is to ensure ease of doing business for you as a startup. You can book a free consultation with a Counseal expert if you need help.
Up next:
Are you an entrepreneur based outside the UK looking to register your company? This guide has everything you need to know, from choosing the right business structure and name registration to submitting necessary documents and complying with local regulations.
Understanding Trademarks A trademark is a word, phrase, design, sign, or symbol that distinguishes your goods or brand from that of another. The look, spelling, or pronunciation of your trademark must be distinctive and easily identified with your business. When you register a trademark, laws protect the articles (word, phrase, design, sign, or symbol) preventing…
Fashion is always changing, and we want to make sure you're in the know about the latest trends and strategies. So let's get started and make your clothing business an exciting success!