Starting a Cosmetics Business in Nigeria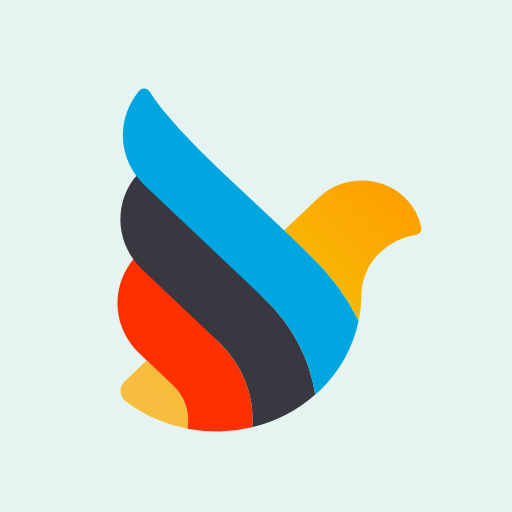 Updated November 26, 2023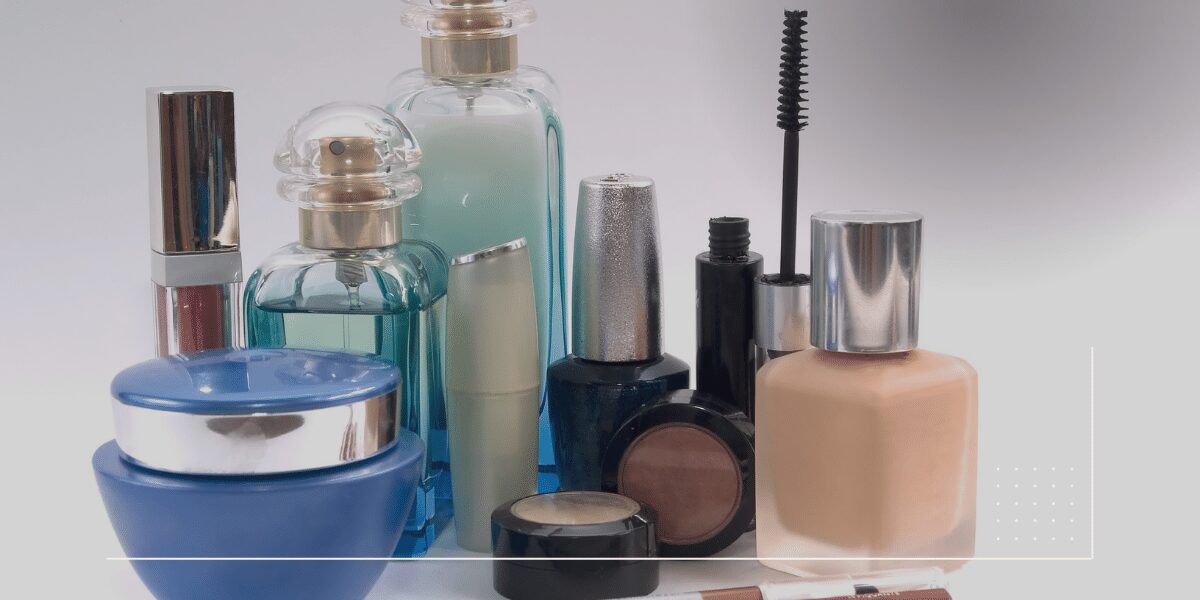 With a thriving market and a diverse range of potential customers, the cosmetics industry in Nigeria has proven to be a lucrative and rewarding business venture for many entrepreneurs.
From skincare and makeup to hair care and fragrances, there is an abundance of opportunities in the cosmetic industry in Nigeria. Let's see what it takes to start and manage a successful cosmetics business in this thriving African nation.
What are cosmetics in Nigeria?
Cosmetics refer to a wide range of beauty products that are used to enhance or alter one's appearance. These products can include skincare lotions, makeup, hair care products, and fragrances. They are applied on the body and are made using a combination of natural and synthetic ingredients.
Types of cosmetic business in Nigeria
There are various types of cosmetic businesses in Nigeria, ranging from the retail sale of cosmetic products to the production and manufacturing of beauty products. One common type is the retail sale of cosmetics, which involves the sale of makeup, skincare, hair care, and fragrance products through physical or online stores. These businesses require a good understanding of the target market and effective marketing strategies to attract customers.
Another type of cosmetic business in Nigeria is the production and manufacturing of beauty products. This requires a significant amount of capital to start and involves the creation of unique and high-quality products that meet the needs of the Nigerian market. Such businesses require an in-depth understanding of the chemistry of cosmetics, packaging, and logistics to ensure the timely delivery of products to customers.
Whichever type of cosmetic business one ventures into, it is crucial to have an expert knowledge of the market, competition, and the latest trends in the cosmetics industry. With the right approach, a lot of hard work, and dedication, a cosmetics business in Nigeria can be a very rewarding venture.
Now let's get into how you can start your own cosmetics business in Nigeria.
Step 1: Determine your niche
In order to start a successful cosmetics business in Nigeria, the first step is to determine your niche. With several products and customers available in the market, it's important to identify your area of interest and expertise. This could be anything from organic skincare to luxury fragrances or even men's grooming products.
By specializing in a specific niche, you can create a unique brand identity and tailor your products and services to meet the needs of your target audience. It also allows you to focus your resources and marketing efforts on a specific customer demographic.
When choosing your niche, it's important to conduct a market research to understand the competition and demand for your chosen products. Consider factors such as pricing, quality, packaging, and customer preferences to ensure that your products stand out in a crowded market.
It's also important to understand your niche and the industry. Stay up-to-date on the latest trends, regulations, and innovations in the industry to ensure that your business stays relevant and competitive.
Step 2: Register your business
Registering your business is an important step in starting any new business, and the cosmetics industry in Nigeria is no exception. To do this, you will need to choose a name for your business and register it with the Corporate Affairs Commission (CAC) in Nigeria. After you have completed the paperwork and paid the required fees, you will receive a certificate of incorporation. This will establish your business and enable you to open a bank account in its name.
It is important to note that registering your business is not just a legal requirement, it also provides credibility to your brand. It shows potential customers and suppliers that you are running a legitimate and professional operation. It also allows you to apply for business loans, grants, and other subsidies available to small businesses in Nigeria, thus allowing you to grow your business even further. Therefore, taking this step is essential to the success of your cosmetics business in Nigeria.
Step 3: Raise Startup Capital
To kick-start your cosmetics business in Nigeria, securing start-up capital is a crucial step to take. You'll need to research the costs involved in sourcing supplies, renting a storefront, and hiring staff among other preliminary expenses. As the cosmetics industry in Nigeria is competitive, it's worthwhile to reach out to potential investors and partners who may help to fund your business.
One of the best ways to raise start-up capital is to approach microfinance banks, venture capitalists, or angel investors who are interested in investing in small businesses. It's also wise to investigate government-backed grants and loans, as well as crowdfunding initiatives, to secure funding.
Remember to keep accurate records of all your spending so that you have a firm handle on how much you're spending and how much you need to keep your business running. With strategic financial planning, your cosmetics business in Nigeria can take off and thrive in a lucrative market.
Step 4: Where to Buy Your Products
In setting up a cosmetics business in Nigeria, where you buy your products is important. For sourcing your products, you have a few different options to consider.
First, you might want to look into buying products from manufacturers. This can be a great option if you have a specific brand or range in mind that you want to stock. Alternatively, look at wholesalers, who offer a wider range of products at lower prices than manufacturers.
Another option to consider is private labelling. This involves sourcing products from a manufacturer or wholesaler and then branding them with your own branding and packaging. This can be a good option if you want to offer a unique product offering and stand out from your competition.
You may also consider online marketplaces such as Jumia and Konga, which have become a popular option for sourcing products in Nigeria. The key to success in sourcing your products is to find reliable and high-quality suppliers that you can build long-term relationships with.
Step 5: Get an Online/Physical Shop
A successful cosmetics business in Nigeria needs an online or a physical shop. This step is crucial as it helps to create a visible and accessible store where customers can buy your products. Setting up a physical store requires renting or buying a suitable location, fitting it out, and hiring staff for customer service.
For an online store, you need to develop an e-commerce website that is secure to navigate. An online shop is an excellent option for entrepreneurs who do not have enough capital to set up a physical store. It's cheaper, requires less staff, and has the potential to reach a wider audience.
An online store also allows customers to shop at their convenience, and it's easy to track sales and orders.
A physical store creates a more personal connection with customers and offers the opportunity to showcase your products. It's essential to promote your shop and products through various marketing strategies, such as social media campaigns, ads, and word-of-mouth recommendations.
Overall, establishing a shop is a critical step in growing your cosmetics business in Nigeria.
Step 6: Advertise Your Business
An essential part of setting up a profitable cosmetics business in Nigeria is to advertise your products. Advertising is a key component of any business strategy and can help attract new customers while retaining existing ones.
You can advertise your cosmetics business through various channels such as billboards, radio, television, social media, influencers, and flyers. Social media platforms, in particular, are essential for promoting your business to a wider audience in Nigeria. Instagram, Twitter, Facebook, and YouTube are all popular platforms you can use to showcase your products and connect with potential customers.
In Nigeria, advertising can be tricky and expensive, especially for small businesses. However, it is crucial to invest in advertising to stay ahead of the competition. With the right marketing strategy, you can showcase unique qualities that make your cosmetics brand stand out from other businesses.
Your Adverts should be consistent to ensure that your brand is always visible to your target audience. By implementing an effective advertising plan, you can attract a loyal customer base and drive revenue for your growing cosmetics business in Nigeria.
Conclusion
In conclusion, the cosmetics industry in Nigeria presents a vast and exciting opportunity for you if you're looking to tap into the Nigerian market. There is a diverse range of potential customers, and the market is thriving, showing the lucrative nature of the cosmetics business in Nigeria. The industry includes beauty and skincare, haircare, and fragrances, catering to a broad audience with varying preferences and needs.
By following the steps above, you can succ start and manage your cosmetics business in Nigeria, gaining substantial profits and growth.
Up next:
Looking to invest in Nigeria's real estate? This guide covers key insights and actionable information. Perfect for first-timers and experienced owners.
As a business owner, it is important to understand the impact/implications and key provisions of Nigeria's recent CAMA 2020. Let's walk you through it.
Interested in starting a cleaning business? Get the info & insights you need to make it a success, whether you're a beginner or have experience. Our helpful advice will get you on the path to running a lucrative business. Let's dive in!