Here's all the tools and services you need start with your business in Nigeria.
Get rid of the pain and time-consuming headaches of business issues in Nigeria with on-demand expert access, automated business management, investor access, and a secure document vault. Stop the stress and make life easier.
The Startup Launch Kit is perfect for ambitious entrepreneurs in Nigeria. We provide all the tools and services needed to manage your business, making navigating legal , regulatory and business hurdles easier.

Expert Access
Gain on-demand assistance from seasoned legal and business professionals whenever you need it.

Automated Business Management
Let us handle the tedious tasks of business registration, annual renewals and compliance, so you can focus on what truly matters – building your vision.

Mobile Document Vault
Unlimited legal and business templates for every part of your business. Easily customize and store all your essential business documents in one secure location.
Tobiloba Osuagwu
I've been managing projects remotely with Nigerian lawyers for years via emails, WhatsApp, etc. Now, Counseal makes it easy to manage business and connect with lawyers. It's affordable and I could see using it regularly.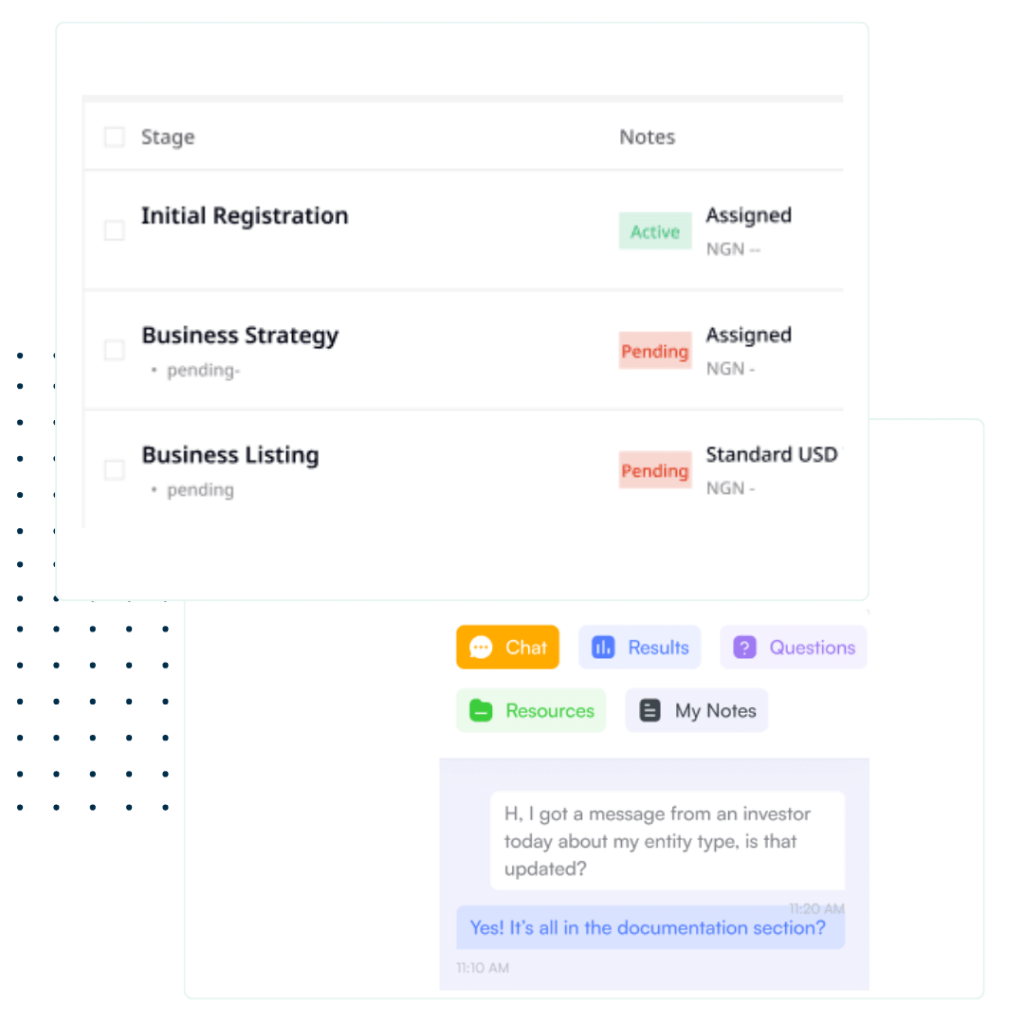 Eliminate the Stress of Starting a Business in Nigeria with Our All-In-One Launch Kit
The startup launch kit includes all the services and resources to help you overcome the challenge of starting a new business or project in Nigeria. From legal and compliance help to business plan development, we've got your back.
500+​
Entrepreneurs & Freelancers
One place to get it all done with those annoying back-and-forth
Instant access to a legal and growth experts to answer your questions on demand, as well as automated annual filings and customised legal and business templates. Plus, you'll get access to investor resources to help take your business to the next level.
35+
Instant Business Resource
20+​
Financing and Investor Resource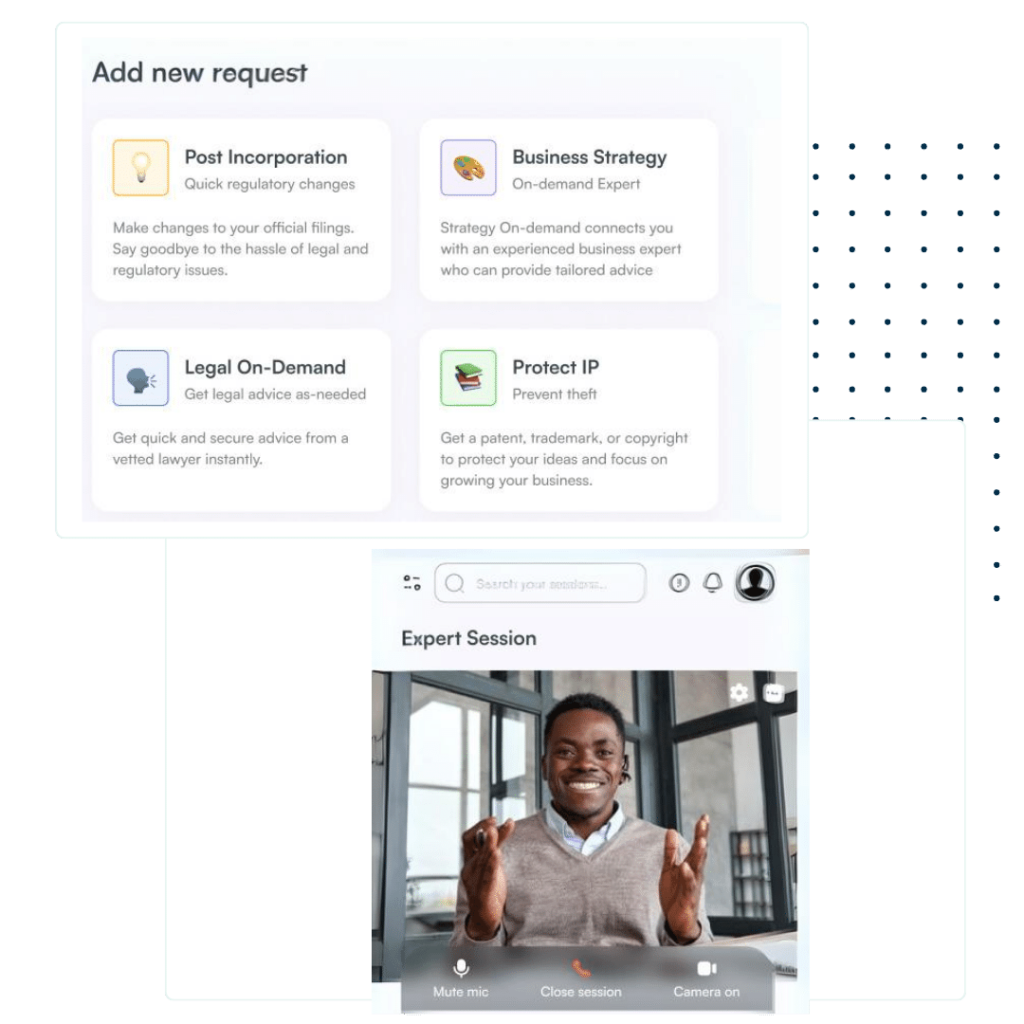 Who We Are?​
Counseal was born from our own painful experience navigating Nigeria's challenging business landscape. "No one should have it this hard!" become our mission. We're a team of legal, business and tech experts helping to smooth your journey toward entrepreneurial success in Nigeria.
Palmer Thomas
Starting a business in Nigeria is now easier with Counseal. It provides a centralized platform to manage businesses, and also offers on-demand lawyer consultations.
Get Proven Tools and Expertise at Your Fingertips
Experience the confidence of having our expert team and comprehensive tools driving your success. Don't waste time worrying about legalities and documentation – place your focus where it belongs, on growing your business in the thriving Nigerian market.